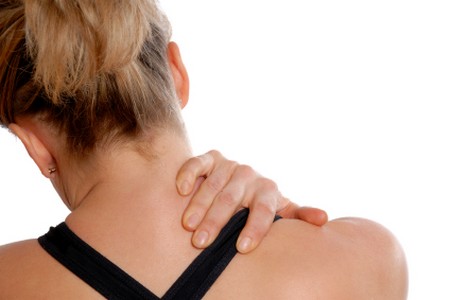 This is not me, but it could be. My neck has been bothering me off and on for several months. I think it has to do with my pillows. I got new pillows FINALLY and it seems to be getting better, but it's still pretty stiff from time to time. I knew getting back into the gym would be the best remedy, so I did. I got back to the gym. I've been lifting weights (following
Amber
's
lifting program she made up
). I promised myself I wouldn't hold back. I would push myself to get maximum results. And I'm SORE!! OMG! Day Two kicked my ass!! Last night my back seized up and started spasming. OOPS. So maybe I pushed a little too hard! This morning the spasms seem to be over, but I'm still really sore and my neck/upper back is really really stiff. I was planning on going to yoga this afternoon, but I think I'm gonna just call today a rest day keep my fingers crossed that I can move tomorrow!
We're heading to the
Great Wolf Lodge
this week (reason #832 why I love home schooling ~ impromptu family get aways in the middle of the week during off peak season! Whoot!) and I don't want to be too sore to play on the water slides!!!!
I have a workout plan for while we're there.....stay tuned!